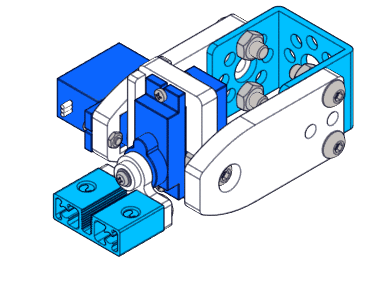 Mini Pan-Tilt Kit is easy-to-use DIY kit which will suit all you need for creating a project. This kit enables your project to rotate 180 degree both in horizontal and vertical direction. With this kit, you are able to explore more in robotic world.

Features

• Small in size and lightweight;
• Bracket at two ends of this kit for easy assembling;
• Perfect for DIY projects, add more sensors to create more interesting projects.

NOTE: you will need one RJ25 Adapter (which has 2 slots) to drive the two servos.
Mini Pan - Tilt Kit
1-2 days from order confimation.